Linear Potentiometer Transducers
Linear Position Potentiometers
Linear Absolute Encoders
FIAMA linear potentiometer transducers are effectively linear absolute encoders for providing position feedback to a remote display, motor drive, controller, PLC, etc.
FIAMA linear position transducers are potentiometers in an enclosed slider package that provide an electronic linear output from a linear potentiometer.  The output is an accurate linear resistance.  This, in turn, offers a very simple absolute encoder position signal, without a proprietary or expensive position signal protocol.
They are suitable for all industrial applications.  Benefits include:
Compact and modular design.
Highly adaptable, easy installation.
Wide range of measurement stroke lengths.
Linear and accurate.
Up to 100 million cycle life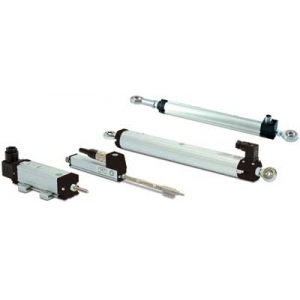 P_
Linear potentiometer transducers
Linear potentiometer with slider driven by a shaft.   Measurement lengths available from 0-25mm to 0-900mm.   For position display or encoder feedback applications.  3D DRAWING AVAILABLE UPON REQUEST.